" Supplique"
bronze, fonte Chapon
longueur: 40cm
…Après sa défaite le lionceau vint chercher le réconfort auprès de sa mère.
Elle fit semblant de l'ignorer pour qu'il demande son soutien…
" excpectation for tenderness"
…after its defeat the lion cub came to search consolation to his mother.
It pretended to ignore it for it asks for his support …



supplique N° 8/8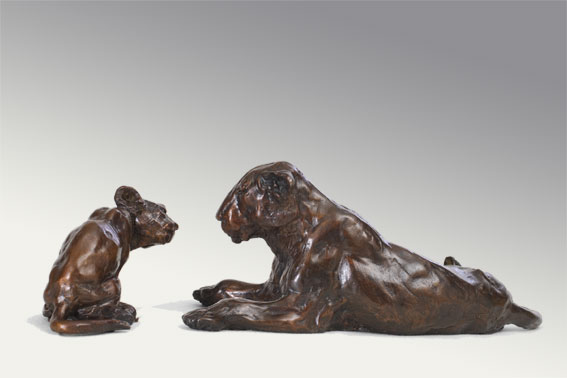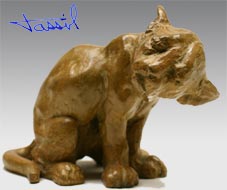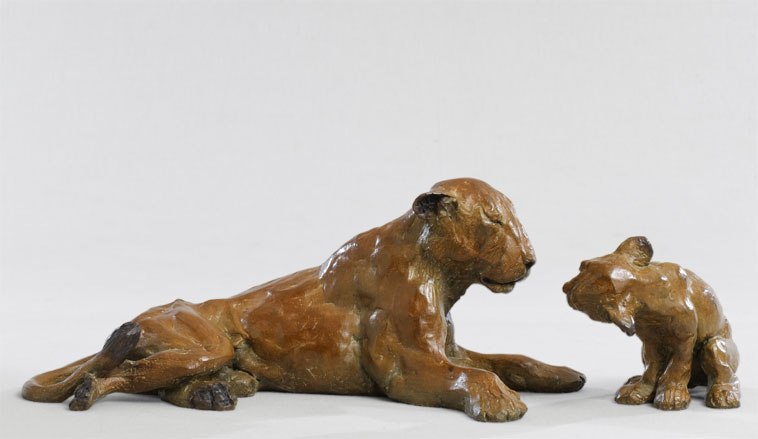 A la demande de nombreux amateurs et afin d'éviter des déceptions, voici un état des disponibilités à partir des 4 derniers exemplaires.
At the request of numerous amateurs and to avoid disappointment here is a state of availability from the 4 exemplary last.


Availability