"Combat de titans"
bronze, fondeur Chapon,
H= 36, L= 92, P= 50 cm



Sous le soleil brûlant les deux éléphants s'affrontent...

Ils cherchent la faille chez l'autre...

Soudain le plus imposant passe à l'action...




"fighting elephant"

Under the hot sun two elephants clash ...

They seek the flaw in the other ...

Suddenly the largest taking action ...













VIDEO Youtube: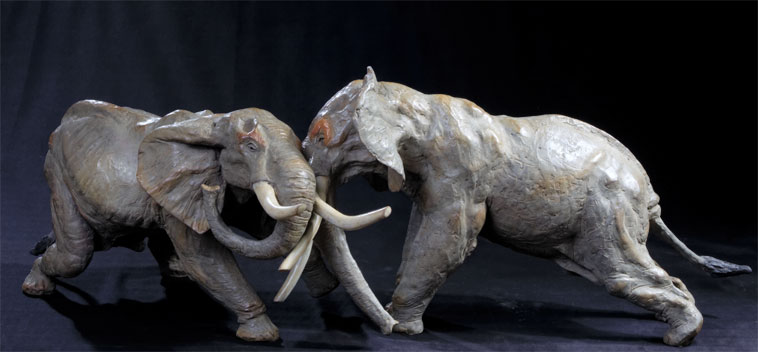 autre patine