"lionne en colère"
bronze, fondeur Chapon
hauteur: 40cm
Le clan des lionnes vient de manquer sa proie après une chasse mal coordonnée.
Personne ne mangera ce soir.
Celle ci est dans une colère froide…
"angered lioness"
The clan of lionesses has just missed its prey after a badly coordinated hunt.
Nobody will eat this evening.
This one is in a cold anger

…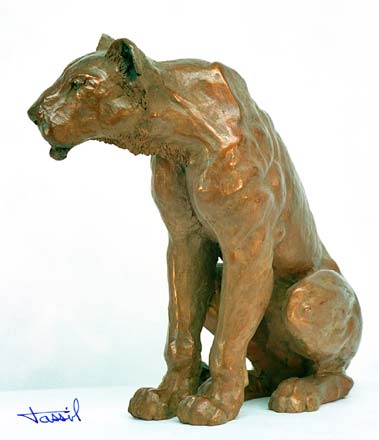 A la demande de nombreux amateurs et afin d'éviter des déceptions, voici un état des disponibilités à partir des 4 derniers exemplaires.
At the request of numerous amateurs and to avoid disappointment here is a state of availability from the 4 exemplary last.
Availability